Consulting with your Realtor
Real Estate has many moving parts. From learning the local market values to the steps, it takes to buy a home, seeking a professional with expertise is a necessity!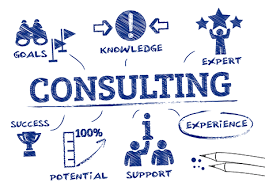 Real Estate agents are fingerprinted and licensed with the state of Florida.  We are required to follow the laws both legally and ethically.  With this being said, not all agents are created equal.  Take some time to meet with agents to consult your needs before you begin shopping for a home.
As an active agent, I enjoy meeting with people on a personal level face-to-face and consult their Real Estate needs in a professional matter.
BUT… I have experienced the opposite the majority of the time.  Clients, especially buyers are more inclined to rush their agent.  Buyers want to meet at the home they wish to see rather than meet at the office, and they want to buy the house as soon as possible.  Sellers often believe that the value of their home is much higher than the realistic market value is currently.  Which I understand completely as a homeowner.  You put your heart and soul into your home generally, therefore you see it differently.
Buying and Selling Property is Not Easy
News Flash: Buying or selling property is not easy.  If buying a piece of Real Estate requires a lender, the buyer is going to need some cash that the banks often times leave out of conversation.  Insurance, required inspections, appraisals, escrow deposits, down-payments, and closing costs to the title company. Consult with your agent!
If a seller wishes to sell their home in a growing market, they need to consider any updates that may need to be done in order to get more value out of their home, as well as to meet appraisal.  Try to leave any emotions behind that may alter the way you see the home.  Consult with your agent!
Buyers working with a transaction brokerage in the state of Florida as in Coldwell Banker Berger Real Estate do not pay the agent.  This is often a misconceived notion, the seller of the property pays commission fees unless otherwise agreed.  As far as selling the home commissions can be negotiated in the listing agreement contracts.
I want Buyers and Sellers to be aware.  I want people to feel happy with what is most of the time the BIGGEST investment of a lifetime.  Please, don't rush your Real Estate agent, Consult with them!  Do not rush a process that should not be rushed.  Savor the time you have to do proper research on the home you are purchasing.  You never know what you're going to find out! Consult with your agent today!
By Kari Berger licensed Real Estate salesperson
Coldwell Banker Berger Real Estate
425 SW Park Street
Okeechobee FL 34972
863-763-5335
All franchises are independently owned and operated